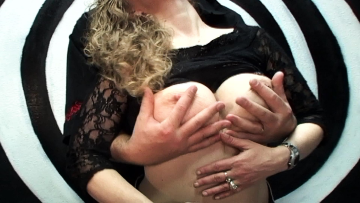 DIRTYDATELINE-COLORADO SPRINGS: This tattoo parlor orgy clip offers some of the finest filthiest fucking-sucking my crew and I have...
This is Trapeze so anything goes on the dance floor. But the big group sex room is WAY more comfortable for getting naked, sucking a...
A phat ass MILF makes her submissive cuckold husband suck out her cunt on a crowded swing club dance floor. As a reward for his good...